Introduction
Every business is looking for ways to maximize their revenue opportunity, and expand their reach in the market.
U-tec Reseller Partner Program (URPP) offers all the marketing & sales tools, pre-sales & technical support and necessary training, to educate U-tec Resellers how to market and resell U-tec products and drive customer adoption. This page describes all the elements of the U-tec Reseller Program and the value it brings you, our partner. You will also find information on what is expected from a partner and how to join the program.
---
Market
15 percent of U.S. internet households currently own a home automation device, up from 10 percent in April 2016, according to The NPD Group, a global information provider. Year to date, U.S. dollar sales of home automation products have grown 43 percent, with strong growth across all device types. Smart Entry and Smart Lighting displayed exceptional growth at more than 75%. (NPD Group, 2017)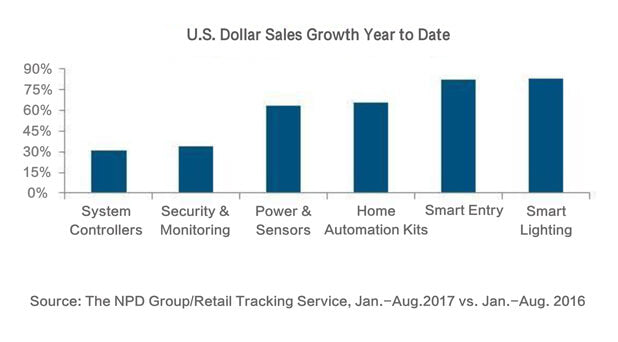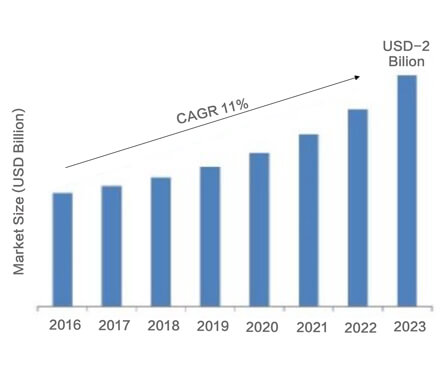 According to Future Analysis, the global smart lock market is growing rapidly across the world. The demand for smart locks is growing, and the increasing demand for auto-lock technologies for smart locks is boosting the growth of this market. Wi-Fi-based smart lock is gaining demand in the smart lock market as it is designed with advanced technology that are connected with smart home hub and other connected devices like the owner's smartphone etc. The Bluetooth and NFC are gaining demand in the market as it is integrated with sensors that can enable a door to unlock whenever an authorized user approaches with his smartphone. These smart locks are inbuilt with electronic key code capabilities and physical keypads provide a backup if needed. The global smart lock market has been valued at USD ~2 billion by the end of forecast period at a CAGR of ~11% during forecast period 2017-2023 (Future Analysis, 2018)
Grand View Research estimates the global smart lock market size at USD 559.4 million in 2016. It is expected to witness a phenomenal CAGR of just over 60.0% over the forecast period. The demand for smart locks is projected to exceed 135 million units by 2024. Rising adoption of connected home solutions and soaring need to establish connectivity across all electronic devices in users' houses as a consequence of growing penetration of smart homes are among the key trends escalating market growth. (Grand View Research 2018)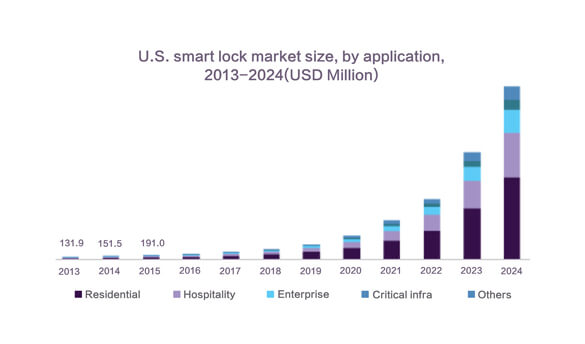 ---
Advantages
Industry-leading Products and Technology
U-tec innovation focuses on delivering an outstanding customer experience, developing industry-leading products and technology, developing best-in-class partnerships, and building the best team in the industry.
Attractive Partner Margins
U-tec works with a so-called recommended Retail Price List for its products. Based on this Retail Price List, U-tec offers its partners an attractive margin. Next to the margin on the products itself, the partner also benefits from margin on installation and accessories.
Partner Portal
U-tec Partner Portal allows you to place orders online from any device and check tracking information.
Brand Marketing
U-tec will develop brand Marketing activities to stimulate customer demand and increase the awareness of U-tec Products. These activities include (but are not limited to): Trade shows, seminars and exhibitions, PR activities, Ad campaigns,Web, Google etc.
Partners will benefit from the leads that will be generated via these brand marketing activities.
Marketing Materials
U-tec offers partners a rich set of marketing materials, e.g. product brochures, videos, presentations, high resolution pictures that partner can use to market and sell the U-tec Products. Each new partner receives a standard set of these marketing materials free of charge as part of the Partner (Sales) Toolkit.
Technical Support
U-tec provides phone and email direct support to all the customers, which makes things easy for partners. Dedicated Technical Support for U-tec Reseller Partners
Dedicated Partner Account Manage
U-tec Reseller Partners are assigned a Partner Account Manager. The Partner Account Manager is the first point of contact for all U-tec related queries and helps drive the sales.
Drop Ship Service
If you don't want to keep stock, we can deliver directly to your customer.
---
Who Should Join In?
Retailer
Distributor
Web Reseller
Drop Shipper
Integrator
Installer
Industry
Security
Smart Home
Home Automation
Consumer Electronics
---
How to Join?
The first step in becoming a U-tec Reseller is filling an online registration form. We will then go through all the aspects of becoming a partner and share with you details around pricing, internal use discounts and legal aspects.
We value new partners, and is why this is a non-automated process, which is being led by members of the Management Team personally.
Become a partner
Become a U-tec partner and start to sell innovative products that are making life better for everyone. You'll get discounted pricing, professional training and tools, VIP support, and customer referrals to help your business grow.
U-tec Reseller Registration Form