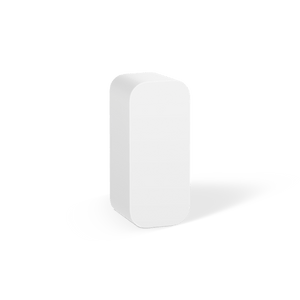 Door Sensor lets you know whether the door is open or closed through the App.
When the Auto Lock is enabled in the App, your Ultraloq will only lock itself when the door is close.
The Door Sensor can be installed on the wooden door or the kind of metal door that will not interfere with the Door Sensor (In this case, the door sensor will not stick to the door magnetically).
Only for U-Bolt Pro WiFi, U-Bolt Pro Z-Wave, U-Bolt WiFi, U-Bolt Z-Wave
Don't compatible with U-Bolt Pro + WiFi Bridge, U-Bolt + WiFi Bridge
| | |
| --- | --- |
| Model | Door Sensor |
| U-Bolt / U-Bolt + WiFi Bridge | ✖ |
| U-Bolt Pro / U-Bolt Pro + WiFi Bridge | ✖ |
| U-Bolt WiFi | ✔ |
| U-Bolt Pro WiFi | ✔ |
| U-Bolt Z-Wave | ✔ |
| U-Bolt Pro Z-Wave | ✔ |